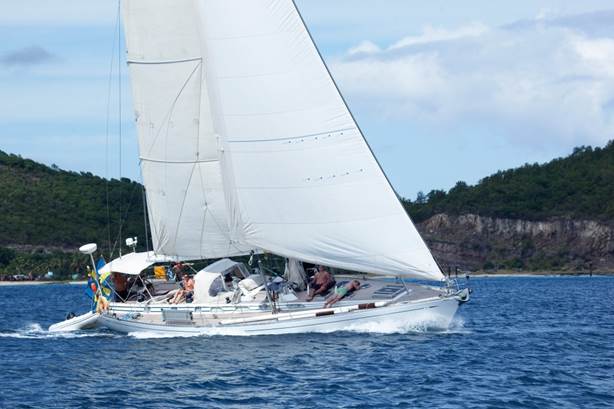 New opportunities from 2015
Thindra is a beautiful Swan 59 built in 1991, for those of you who know yachts then the name speaks for itself. For close to half a century Nautor's Swan has been the true sailor's choice, designing and building luxurious, high performance yachts in Northern Finland. The value of a Swan is derived from the company's strong heritage, skilled craftsmen and pursuit of excellence in every aspect of the build. From the design process to production, the best quality materials and innovative technology are used to deliver the most elegant and safest sailing yachts in the world.
This privately owned yacht has underwent a major refit in spring 2015 with new rigging, plus a new engine and sails and is now available for charter in Portugal to rusailing. In  late October 2015 we took her across to The Canaries, from there she joined the ARC and then for the winter her home was The Caribbean where she was available for charter either as an individual, couple or on a whole boat basis.
Now back in Lagos she will start a similar program for 2016-17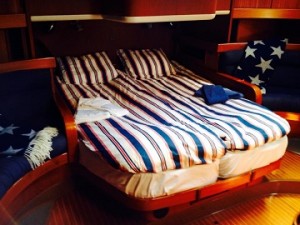 There are many options available for the season
ARC November 2016
Winter 2016-17 charters in the Caribbean
Boat return May 2017
Exciting times. Contact us for more information.